Laser Clay Pigeon Shooting is an extremely exciting, competitive and environmentally-friendly sport to play against friends or family.
The service can easily be described as both captivating and thrilling, making competitors want to come back time after time.
Laser Clay Pigeon Shooting can be hired for special events at your venue, or if you just fancy having a shoot for fun or are looking to settle the score with some friends, sessions are available at the Estate.
The sport uses similar technology to that within Laser-Tag, but uses decommissioned and deactivated shotguns, giving the look, feel and weight of the traditional country pursuit.
No recoil or live rounds being involved makes the sport extremely accessible to all ages, making it a fun experience for all.
Find Out More
Environmentally Friendly Alternative...
---
Using plastic, reusable 'pigeons', Laser Clay Pigeon Shooting puts an extremely environmentally twist on the traditional sport.
There are a limitless amount of pigeons can be used time-and-time again during a single session.
With no ammunition being used, Laser Clay Pigeon Shooting creates no mess and distribution of waste as a result of impact shots from a live round.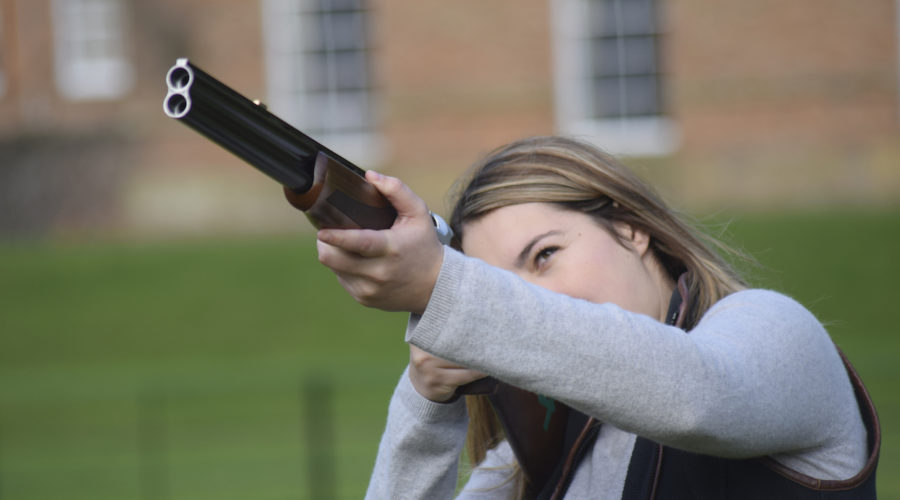 Perfect for Weddings & Special Occasions...
---
Perfect for venues, Laser Clay Pigeon Shooting makes for a perfect competitive sport to have hosted at a special event.
With workers operating all machines and mechanics throughout the duration of a session, rest assured that you'll be able to have an enjoyable experience with friends, family or colleagues knowing a trained professional will be taking care of all of the technical elements, and can instruct and assist when needed.
The game is also suitable for a wide range of ages due to the elimination of recoil from live rounds, meaning almost anyone is able to join in on the fun!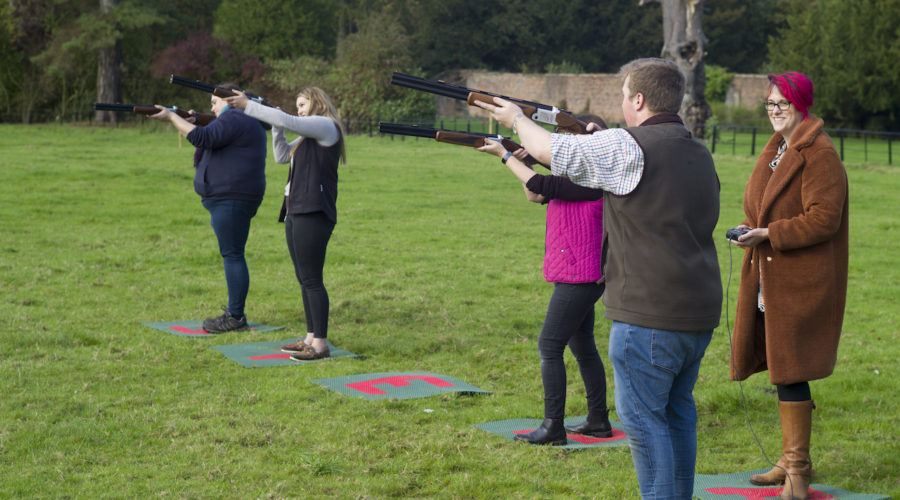 Requirements...
---
If hosted at an external venue for an event or special occasion, please bear in mind our requirements and extra info needed, to ensure our game operates smoothly:
Laser Clay Pigeon Shooting is an outdoor only event, and will require a space of 15 x 25m to provide adequate space for the game to run.
All competitors will be required to follow the instructions given from a game operator before taking part.
For more information or to book, please get in touch with our Laser Clay Pigeon Shooting Organiser, Oliver Roberts.
Find Out More