Heritage
Lovingly restored boutique 1920s style Guest House
Picturesque
Enjoy unparalleled views of the beautiful Wolds
Luxury Accommodation
Relax and unwind in one of our 5 splendid period rooms
Room Rates
Our rooms are available from £75 per night
About The Old Rectory
A historic guest house surrounded by countryside
Set in the 3,000-acre South Ormsby Estate, the Massingberd-Mundy Old Rectory Guest House is surrounded by beautiful views of the Lincolnshire Wolds' countryside.
The Old Rectory is located on Ormsby Ring, a short 15 minute walk away from South Ormsby village, the Massingberd Arms pub and South Ormsby Hall and nine miles south of Louth.
Book Now
I cannot recommend enough, super clean, extremely comfortable and as for location, wow something else, set in fabulous grounds with jaw-dropping views, a real hidden treasure."
Philip – June 2019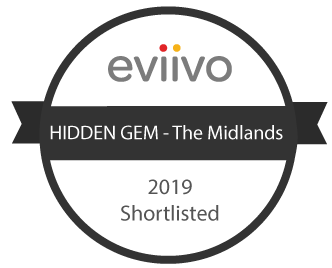 The Massingberd-Mundy Old Rectory Guest House is a 19th-century rectory that's been lovingly restored and refurbished to offer luxurious visitor accommodation within the heart of the Lincolnshire countryside
The Old Rectory is part of South Ormsby Estate, a 3,000-acre country estate in the Lincolnshire Wolds Area of Outstanding Natural Beauty, which is working to create a brighter future for the local area and is also home to a herd of one of the UK's oldest and most rare breeds of cattle, the Lincoln Red.
The Old Rectory, which is located within the historic South Ormsby Estate, was built in 1849-1850 for The Reverend Francis Charles Massingberd.
With many original features of the building having been carefully restored, the Massingberd-Mundy Old Rectory Guest House has been thoughtfully decorated with antique and period furniture that's in keeping with the building's former purpose and the estate's rich history.
Run by husband and wife, Tanya and Roy Murphy, the guest house offers a beautiful and peaceful place to stay while you enjoy one of England's most beautiful rural landscapes.
Guests can enjoy spectacular views of the countryside from their rooms, which are equipped with all the modern facilities one would expect from a luxury guest house, including en-suite bathrooms.
The Old Rectory can also host events and a conference room is available.
Enjoy a peaceful and relaxing stay in the heart of a stunning country landscape at Massingberd-Mundy Old Rectory Guest House.
Book Now
Image Gallery