Across 3,000 acres of beautiful countryside in the Lincolnshire Wolds Area of Outstanding Natural Beauty, the South Ormsby Estate is home to an ecosystem of diverse plant and animal life.
The estate team is passionate about conservation and habitat management to protect the many species that live and grow here.
The Lincolnshire Wolds is a distinctive landscape which has been gently shaped by nature and humankind for more than ten thousand years to create a haven for a wide range of plants and animals.
Visit our volunteering page to find out how you can help us protect and improve the natural environment and support our wildlife.
To find out more about the flora and fauna of the Lincolnshire Wolds, visit Lincolnshire Wildlife Trust and Lincolnshire Wolds AONB.
Rare Breeds
---
Lincoln Red cattle are a part of our history. They're beautiful animals with vividly coloured, fluffy coats and people in Lincolnshire are rightly proud of them. Lincoln Reds are listed as vulnerable by the Rare Breeds Survival Trust and the original population are even rarer.
We're using sustainable practices to support the growth of what is now one of the largest herds of original population Lincoln Red cattle in the world.
Find out more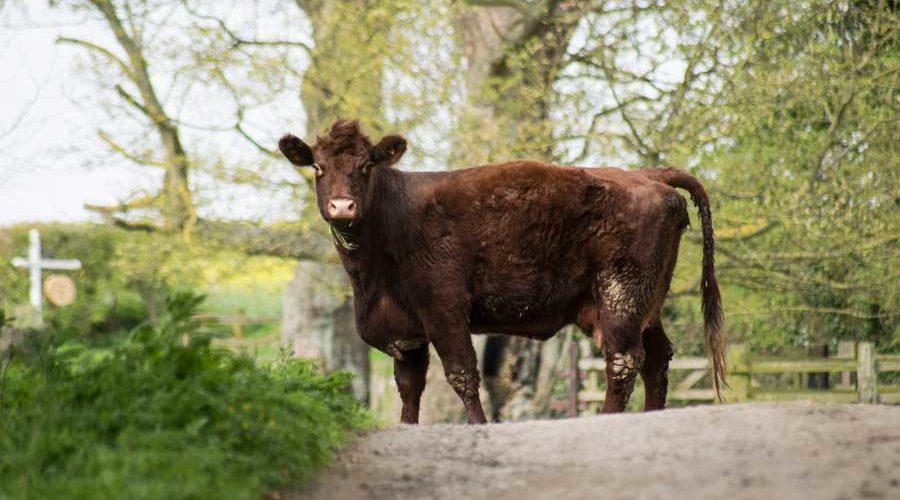 Wildlife
---
As well as our herd of original population Lincoln Red cattle, the South Ormsby Estate is home to a wide range of animals.
Kingfishers, swallows, skylarks, grey partridges, yellowhammers, grey herons, and barn owls can often be spotted in the skies over South Ormsby Estate.
Eagle-eyed spotters might also catch sight of a few otters, marbled white butterflies and brown hares.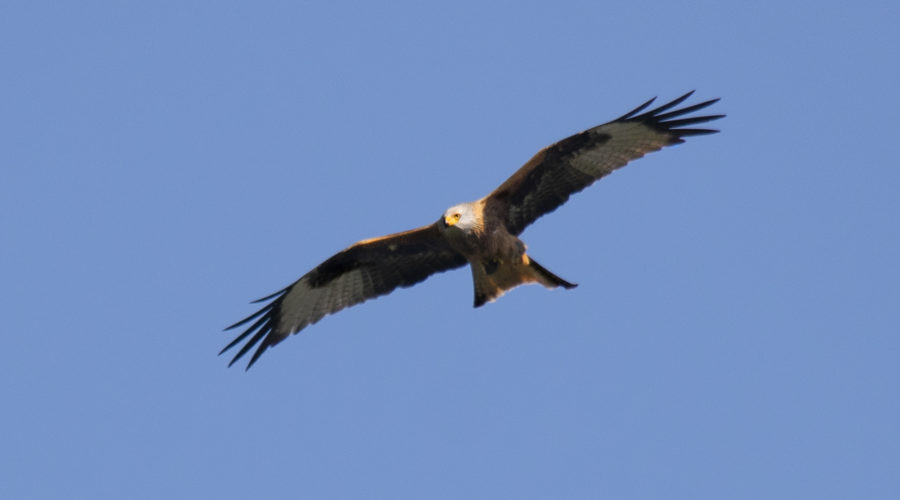 Trees
---
Oak and ash are one of the most common species across the Lincolnshire Wolds, with smaller species like hazel, blackthorn and hawthorn often creating a lower level beneath the canopy.
Many of the trees on the estate and historic parkland were planted by the Massingberd-Mundy family to carefully create an idyllic setting for South Ormsby Hall.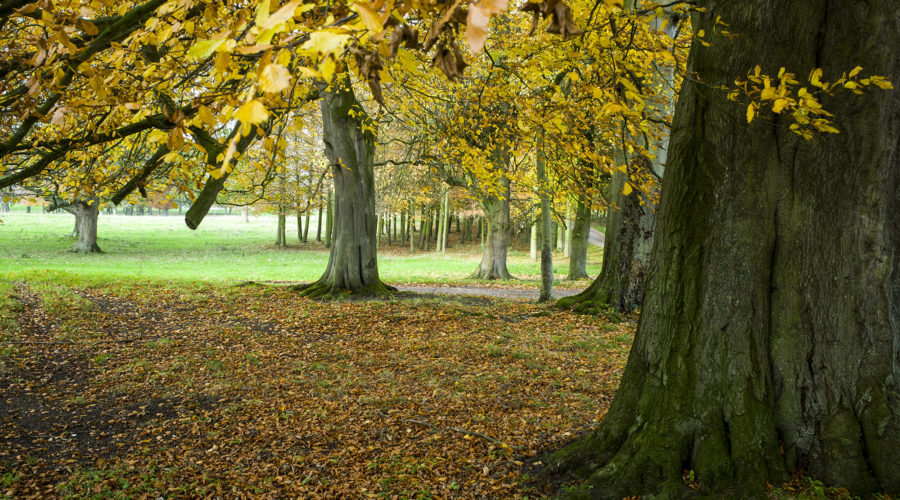 Flora
---
Beneath the copy of the trees, bluebells and purple orchids can often be spotted in the spring as well as honeysuckle in the summer.
Between April to June, carpets of woodland flowering plants come into bloom while grassland and roadside verges boast a wide range of flowering species. Keep an eye out for flag irises, moschatel, bugle, oxeye daisies and more as you explore the estate.