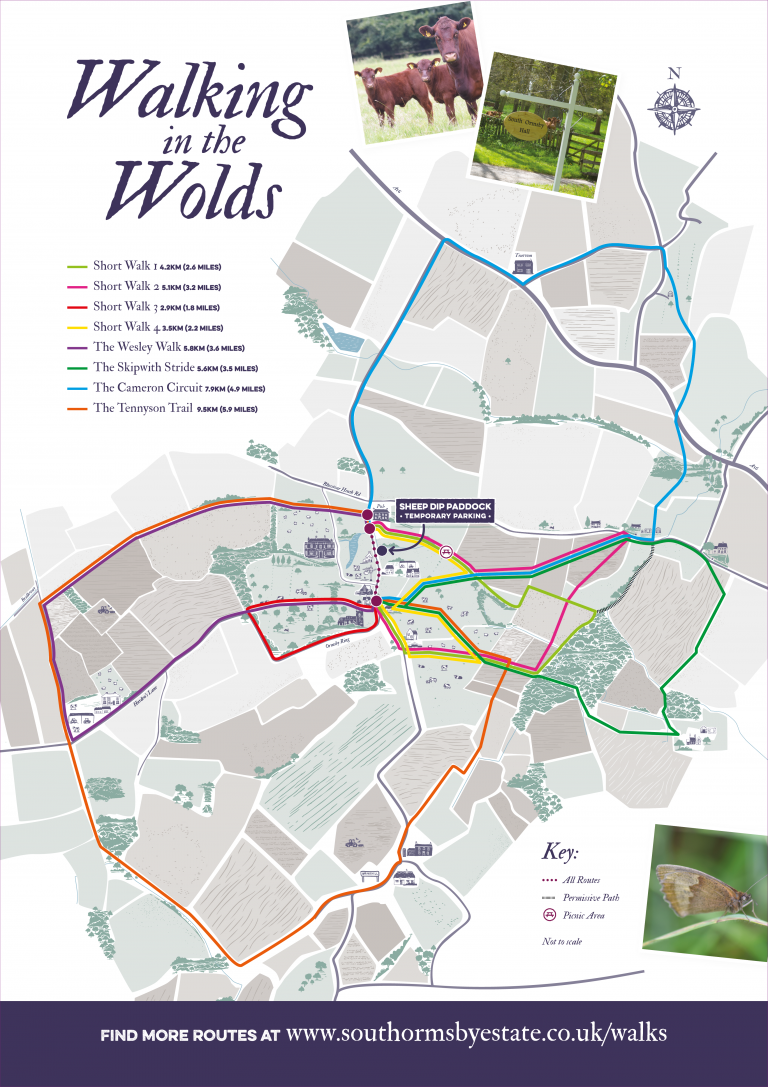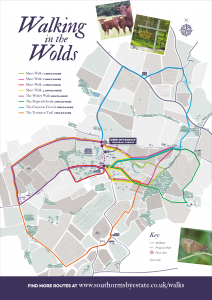 Explore the beautiful landscape of the Lincolnshire Wolds at a gentle pace with a series of walks and hikes across South Ormsby Estate.
From the 'Wesley Walk' to the 'Skipwith Stride', the estate has walking routes for all skill levels, with more routes being planned.
The walks below are some of the most popular routes through the estate, taking in some of the most beautiful views and trailing past open fields and secluded woodland.
Walking in the wolds will take you past a wide variety of flora and fauna which change with the seasons, so it's always worth doing a walk again at a different time of year to see how much it's transformed.
A  map displaying some of our many routes and walks can be viewed by either viewing the image on the left, or by clicking here.
After a long walk…
Whilst walking in the wolds, you'll have the chance to visit some great local pubs, cafes and accommodation. Why not support local Lincolnshire businesses and stop in for a cold pint or a bite to eat, including South Ormsby's very own Massingberd Arms. For a full list of local businesses, click here.
It's worth noting…
There is the potential that you will encounter cattle whilst on one of our walks. We therefore ask that you respect the livestock at all times and recommend you follow the guidance of The Ramblers charity, including keeping dogs on leads at all times.
Some walks are more difficult than others so make sure that you're appropriately prepared with the right shoes, clothing and equipment. Bring plenty of water, a fully charged phone… and don't forget to check the weather!