9th May 2019
It's busy at the Garage, Rectory and Hall
Ian Gordon at Gordon's Autos garage is the proud owner of a 1953 Standard Vanguard. This vintage car has been in his family since the 1970's and is his pride and joy. He and his son Tom are determined to completely restore it. The vintage car already looks great with its classic black glossy paintwork and chrome chunky stylised bumpers and trims.
The interior is lined with original pea green leather and is in very good condition. The Vanguard originally belonged to Ian's father and he has fond memories of being bundled into the back with his siblings when he was a child, and points out that he and they all used the car for their weddings ( in fact the artificial flower arrangement decorating the shelf behind the back seat still in situ).
Ian's particular Standard Vanguard is a Phase II model – which is not as long as the original Phase I but still very spacious. Its bonnet is adorned with the Standard badge bearing the wings of a Griffin.
A ride around the Parkland revealed a surprisingly smooth ride but most amusingly Ian had to start it by turning the crankshaft.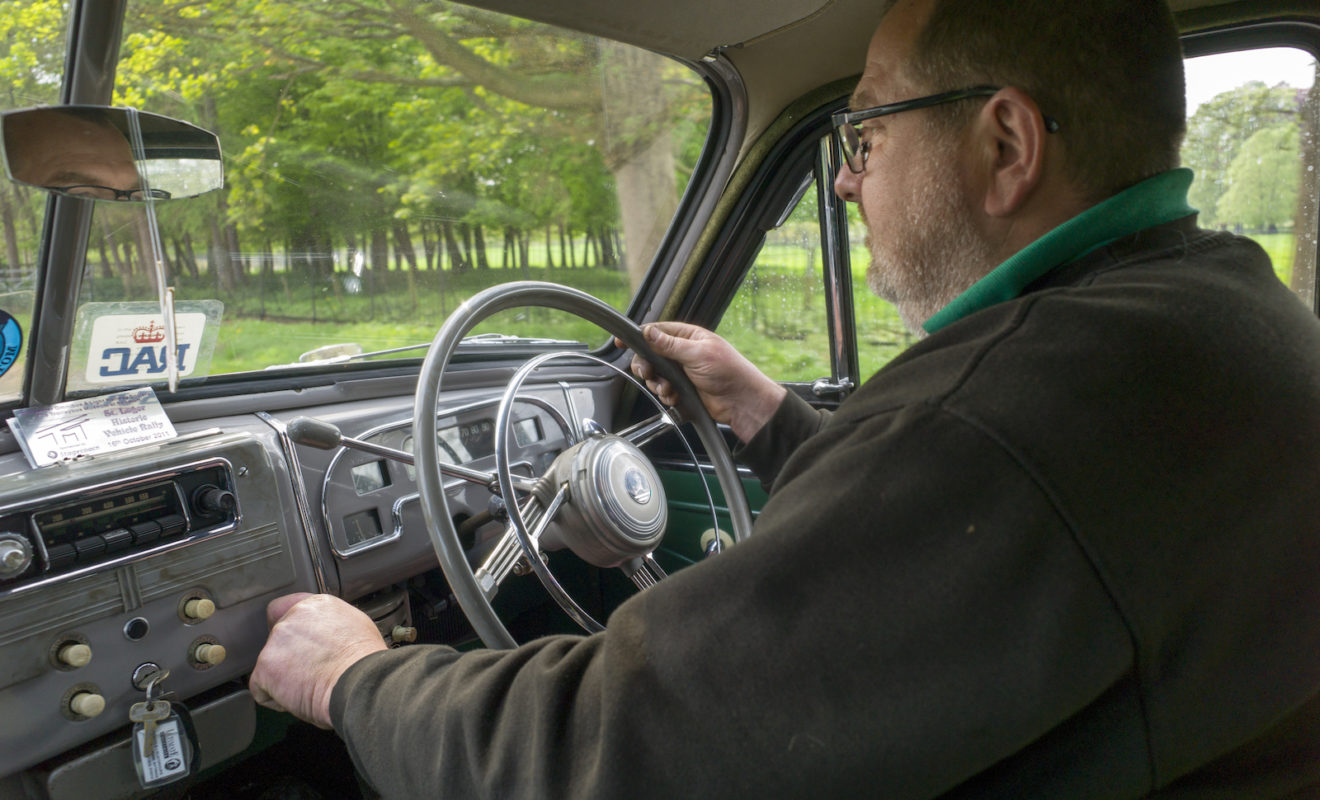 Over at The Rectory, Tanya and Roy continue to take in guests and have also shown a number of people around who are interested in booking in the future. Tanya is determined to do everything properly, and was delighted when East Lindsey District Council came around to award her with the highest rating for food hygiene.
Frustratingly, the front door to The Rectory is currently out of action, however, this is only temporary as a new bespoke porch is currently being built. The roof to this will be in the Victorian style with curved beautiful leaded supports. Landscaping the grounds continues, car parking and work on the drive still needs to take place but so far all the guests have enjoyed being part of this nearly completed project when they have stayed.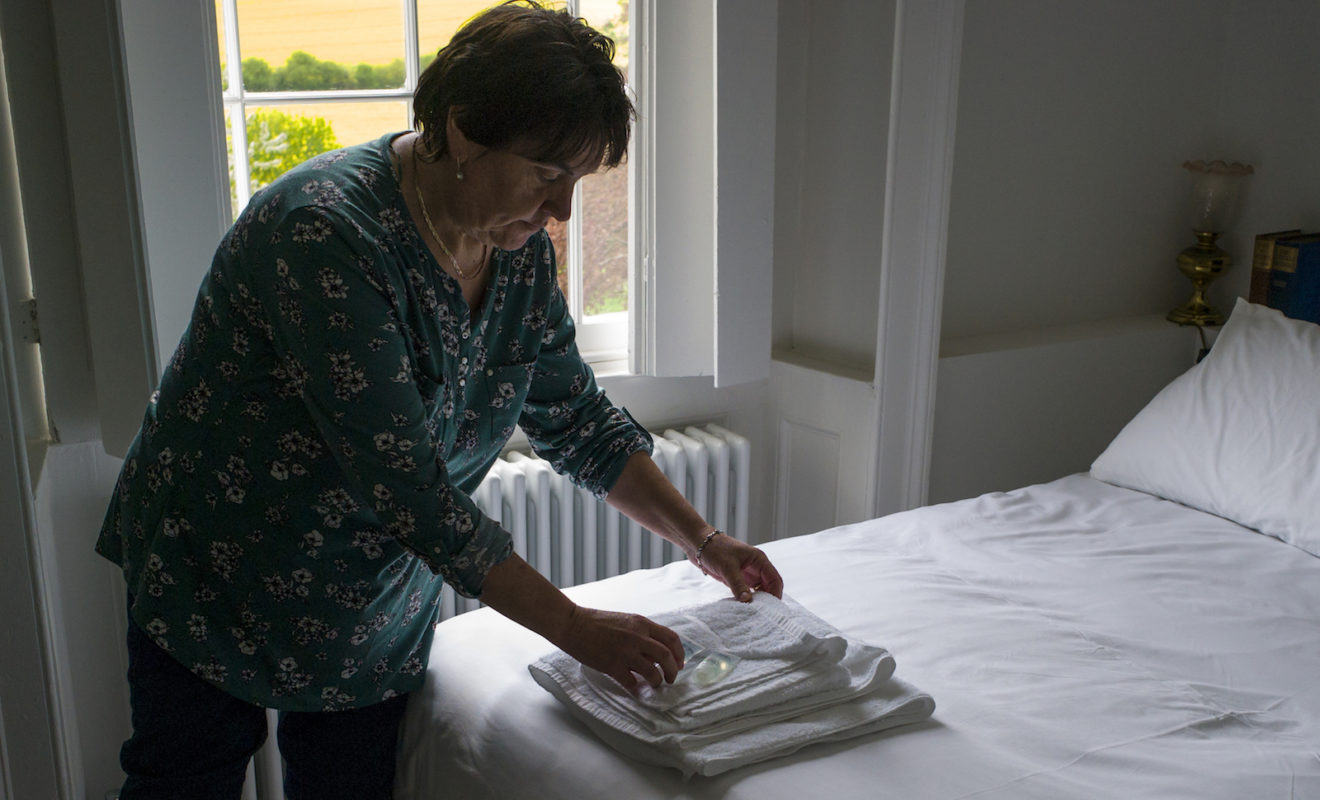 Caron and Paul's office had a new carpet laid this week. All their furniture had to be taken out so that local tenant and carpet fitter Alan Rymer could get in over the weekend and lay the new one. This gave the opportunity for a good clean and reorganisation of the office. We also found two more modern desks which means our new Graduate Placement Office, Clare Towers, who started last week, can join them temporarily.  Another new office with additional desks for the students is has been sorted out. The plan is to turn the old pump room into this new facility, but it currently needs electrical power connecting, redecorating, door repairs and a carpet fitting.
Nicky Coxon, our new Events Coordinator, is getting into the swing of things now. She has already acquired details for some luxury loos that we might hire for future events in Louth and has been organising the Chapterhouse Theatre visit in July (The Secret Garden). Nicky will also be arranging the marquee for Beef and Bike event this year and has already booked the Stolen Fridays to play live for us again. This year the marquee will be on the South Lawn – a lovely venue … all we need now is the good weather!