28th August 2020
Who is Tristan Jorgensen? Pt.2
Carrying on from our last blog, we come to another crossroads on my journey. I was working as a consultant with Avalon Distillery – AKA Viper Gin – helping them find the right premises, source equipment and get to grips with research & development and sales.
Home was Sherborne in Dorset. Unfortunately, my family were living up in Cheshire and we were getting restless. We needed the perfect opportunity to bring us all back together. Two-and-a-half years of working and living away from my family had taken its toll. Thankfully, my wife Lizzy is a very thorough online searcher and she found via Indeed what was on paper the dream job for me, and the very opportunity that our family needed.
South Ormsby Estate were advertising for a distiller to come to Lincolnshire and set up and run the estate's own gin brand. All my experience and hard work in recent years, the sacrifices my family and I had made, seemed to lead me to this opportunity. The overwhelming feeling was that it all seemed too good to be true. I was determined to make my dreams a reality and before I knew it the application was sent. Fingers and toes were all crossed.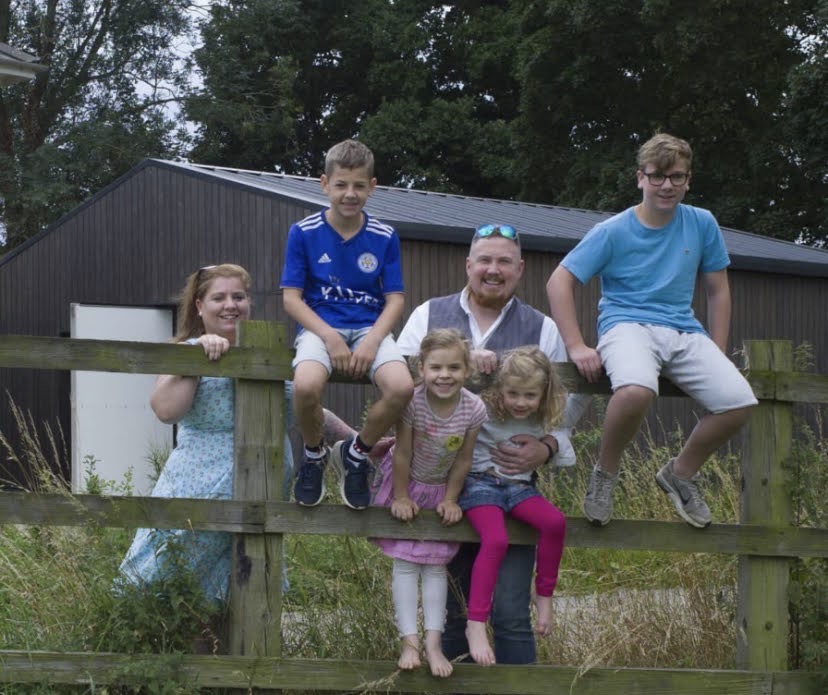 The first stage of recruitment was a telephone conversation. I suppose it went well as I was offered an interview on the estate with the head of recruitment, Derek. Having got up at 4.30am to drive from Liverpool to South Ormsby, I had much time to ponder what I was going to say and do to sell myself. After the interview, I was very excited about what this opportunity could mean for me as a distiller and for my family's future happiness. I drove around the Wolds, taking it all in so I could share everything with my wife when I got home.
A few days later, I was ecstatic. I had a phone call informing me I had made it down to the last few candidates and they would like me to come back for a second interview; this time at South Ormsby Hall with the owner, Jon Thornes. They gave me clear guidelines about what they were hoping to see from each candidate; this really focused my mind and I went into overdrive.
I spent days sitting in a coffee shop in Crosby, Liverpool. I lost count of how many flat whites I consumed. I was intensely focused on preparing a presentation of my vision, detailing how I would plan, organise and build South Ormsby Estate's own gin distillery. This was the most time, effort and preparation I had ever invested in a role; but this was not your average job. It could potentially make my dreams come true, so every hour and flat white invested was absolutely worth it. I can only apologise to the staff of Moose Coffee for singing out-loud with earphones on, and thank them for letting me be the only non-staff member to use their wi-fi.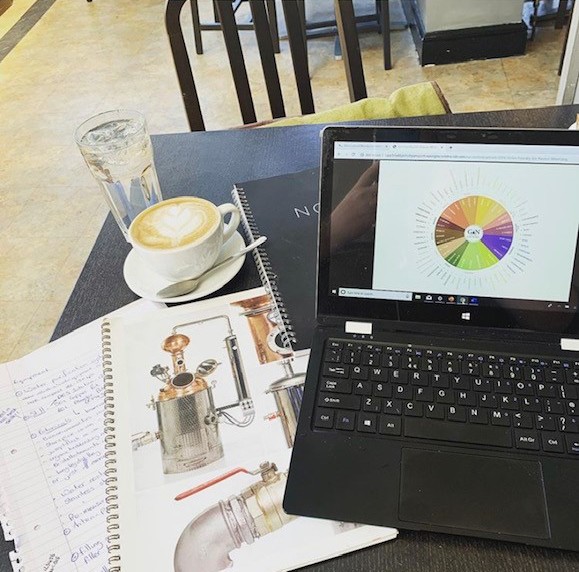 Lizzy travelled with me for this final stage so she could see the house and estate, and sit in on my final interview. You'd think this would ease the nerves a little, but I actually found it put more pressure on me to succeed. After the interview and presentation, which I felt went really well, Lizzy turned to me and said she was impressed with the way I presented myself, adding that I actually sounded like I knew what I was talking about. High praise indeed!
Days passed as I nervously waited for the call. Would I be successful? Did my hard work pay off? Would I fulfil my dream? Could my family come together again? All these questions kept going around and around in my head while I waited for that call, which never seemed to come.
Eventually the call came. On 12th July 2019, I formally accepted the job offer from Jon at South Ormsby Estate. I had done it. This was the opportunity of a lifetime, an opportunity to create my very own distillery, my own range of gins and a brand that fitted within the South Ormsby model. It also meant that we as a family could come together and restart our life in rural Lincolnshire.