Adding to the ecosystem...
---
If you're lucky, you may catch a glimpse of an owl in parts of the Lincolnshire Wolds, and South Ormsby Estate is no exception to this. Some can be seen throughout the Lincolnshire landscape as they hunt alongside ditches, tracks and roads, particularly at first dusk. We try and do our bit to accommodate our feathered friends as much as possible, which includes us building boxes for them to nest in. Alongside other plants and animals, owls thrive around South Ormsby Estate and add to a diverse and complex ecosystem. Tawny owls are more commonly seen around the Lincolnshire Wolds, although we have spotted barn owls in the past. It is also suspected that little, short-eared & long-eared owls reside in the woodland near Driby.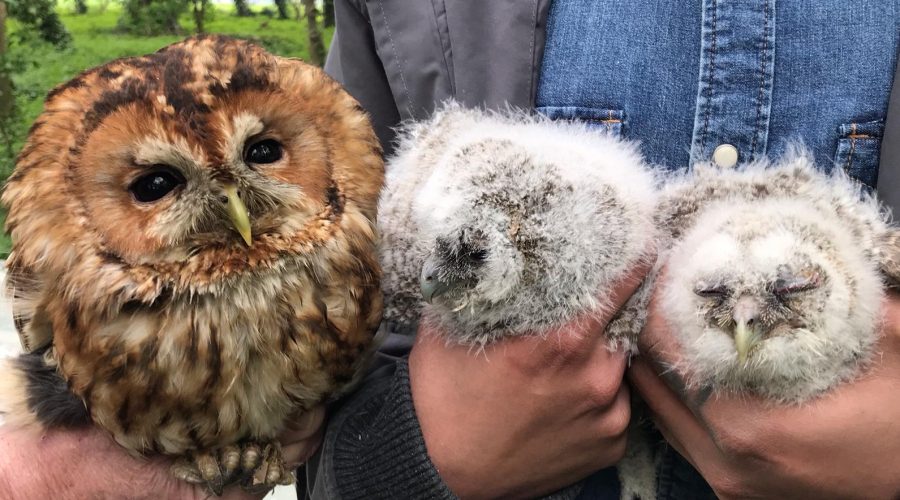 Looking after our friends...
---
Lincolnshire has one of the highest densities of barn owls of any county in the country thanks to the work of local drainage authorities, and farmers and landowners who manage grassland edges, drains and field boundaries to benefit the field vole and put up nesting boxes. At the Estate, we do our part to implement and monitor activity in our own boxes, which accommodate our feathered friends. So far, the team have worked to erect 11 boxes around the Estate. There are also ones at Brinkhill, Harrington, Oxcombe, Bag Enderby and South Thoresby, which are said to be regularly occupied.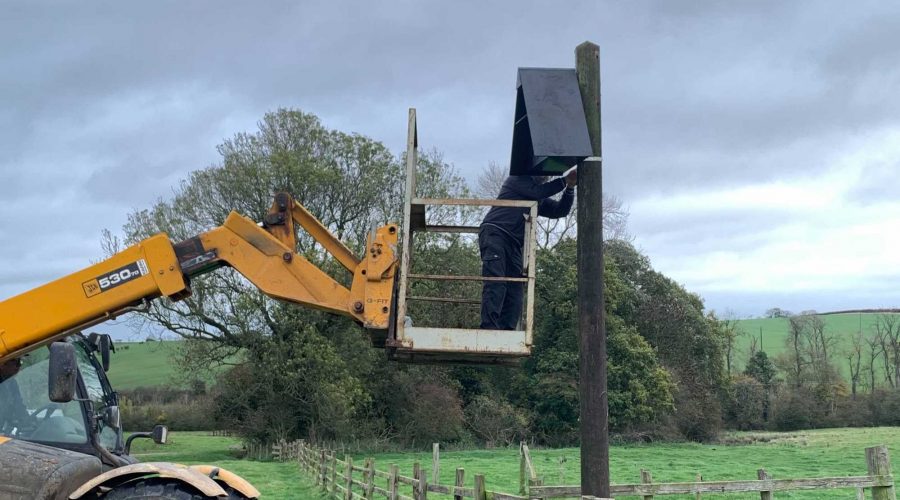 How to spot them...
---
From our experiences, the tawny owl is the most common species of owl found across the Estate. They favour woodland habitats, but may also breed in larger rural and suburban gardens. The hooting calls of this owl can be heard from late autumn and through the winter months, which is an ideal time of year to spot them.
Whilst rarer, barn owls can also be seen across the Lincolnshire Wolds. They feed almost entirely on small mammals, and as half of their diet is made up of field voles, your best chance of seeing this silent hunter is in areas of rough grassland; a vole's favourite habitat. Like many owls, barn owls find it harder to hunt in windy conditions, so still evenings are best to try to spot them. Scan the sheltered side of fields in the lea of hedgerows for your best chances.
If you're wanting to try and spot owls within Lincolnshire, we recommend trying the footpaths at Harden's Gap and those that are near or around Calceby and Driby. Of course, if you do catch a glimpse of one or are able to take a photo, feel free to send it to us and we'd be happy to look at it!
For more information, please visit the following websites:
The Wildlife Trusts
BTO
RSPB